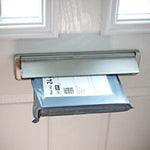 Letterbox Chocolates
Send love in a box with GNAW Letterbox Chocolate! Delivered via postbox to friends & family, add your own custom heartfelt message and choose from a stack of flavours. When you buy GNAW Letterbox Chocolates, every bite demands change in the chocolate industry.


🍫 Smooth Milk | 🤎 Luscious Dark | 🌱 Creamy Oat M!lk
Our postbox chocolate is made exclusively from sustainably sourced ingredients in Columbia. From farm to bar, our chocolate is crafted with ethical care, ensuring our letterbox chocolate is exceptional in both flavour and values.